Stripireland Recomends
The following companies are our proud long term partners. Strippers et al incorporated. We recommend them without a doubt.
Strippers in Ireland
Stripper.ie : Male Strippers in Dublin and beyond. Also a solid crew of Female Strippers. The guys are professionals specialising in Vegas Strippogramms.
Elite Kissagrams : This is reputable company specialising in Kissagrams. Stunning performers that deliver flowers and champagne with finesse and a kiss on the cheek. They have a great deal of experience and loads of amazing costumes which we borrow every now and then.
Hot Stuff Entertainment : A stripper booking agency with international branches in Ireland, Spain the UK and Eastern Europe. Give them a tingle for high end performances.
Stage Shows: The Hunks of Desire are the only Irish Male Stripper Stage Show. Independent and just breathtaking. Our Male Strippers perform as part of the troupe. They are available for charity events, ladies' nights and TV work.
StripIreland Recommend: Hen and Stag Party Organisers
Henit & Stagit: Can you henit ? Yes you can! Can you stagit? Even more! The boys and the girls know it well and keep booking their hen and stag parties from this super party institution. With over 18900 happy customers nobody can doubt this mean machine of hen and stag party spirits. They have activities by the ton …even buses. And all in handy packages. Of course, we add extra spice to their packages with our professional Male and Female strippers.
Stagballs: as they say, "hoofin' awesome stag parties". The Stags that knock on the Stagballs door are up to no good. Just check out their stag party pranks section. Handy package builder too. Loads of pics. Even a five year old could do it. Oh ….and loads of Ball games. Don't forget the strippers lads.
Foxyhen: Same crew as above, ballsy hens indeed. The fairy godmother that takes care of the Hen Parties here is a very nifty fox. The Foxyhen offers an endless list of destinations and more fun than a Comic relief gig. The Hens can be Foxy ladies that stop more cars than a lollipop lady. Or tender loving souls that paint a nude and enjoy a pampering weekend. Our hunky male strippers though know how to handle even the wildest of the "flocking fabulous" hen crews.
Strippers Friendly Venues
Coyotes Bar, Galway: In the West of Ireland, in the heart of the Wild Atlantic Way, lies the liar of the Coyote. With the Coat of Arms straight from the Wild Wild West, it is home to flocks of feisty Hens and packs of howling Stags. The Coyotes Team takes pride in blasting into space awesome Hen and Stag nights. Poker, free rounds of shots, reserved areas. A definite plus are the discounted packages of activities all over Galway… to suit all pockets. Coyotes is a playground of four floors packed with beauty and timeless tunes. And once our Strippers hit the floor you will not want the night to end.
Dunnes Bar, Carrick on Shannon: Kerry does Kerrygold, Clonakilty does pudding and Carrick on Shannon does Hen and Stag Parties like no other town. Dunnes Bar is 5 min walk from the river side, you know, where the booze cruises leave from. This your home away from home. They have accomodation, cold brews and tunes to rock your boat anytime. Unless it is an Emerald Star boat, that boat needs to stay stable. Live Music and late nights during the weekend bring the party home. Hen parties and Stag parties enjoy the cosy environment in the morning. Needless to say the pub has open doors and open minds for our Male and Female Strippers.
An Poc Fada, Kilkenny: Kilkenny, with its black marble and cobblestone street would not be the same without An Poc Fada. The name come from the Poc Fada competition, where young men testing their hurling skills. And definitely went for a cold one after the long run. Today it combines the charm of a cosy local with the party buzz that the armies and Hen and Stag parties bring to Kilkenny. Give it a go.
Secure your Booking with a Deposit
Just make sure that your Male Stripper or Female Stripper surprise is good to go. You will receive a confirmation via text as soon as we have received the notification of the deposit transfer.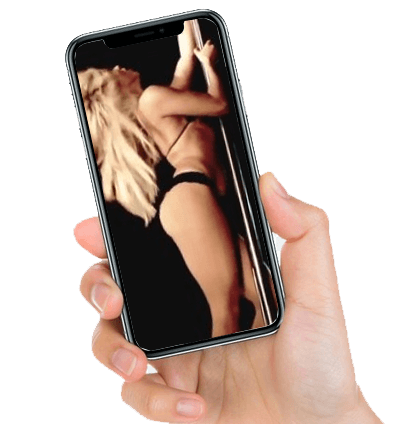 Looking for a stripper?
Book your performer with confidence. Ireland's Top Performers just one phone call away. Call us for our special Stripper Deals in Ireland!